All-aluminium household
Views:3 Author:Site Editor Publish Time: 2021-04-09 Origin:Site
As the name implies, all-aluminum household is made of aluminum alloy, and all household made of aluminum alloy is called all-aluminum household.
All-aluminum household includes aluminum wall panels, aluminum doors and Windows, aluminum ecological doors, aluminum background wall, aluminum ceiling and so on.
All-aluminum Household Features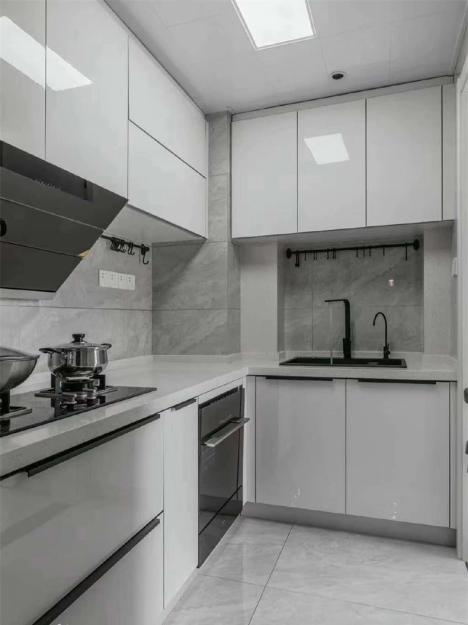 1. Environmental protection zero formaldehyde
Now the biggest advantage of aluminum alloy furniture is green environmental protection, this is because aluminum alloy, cold rolled steel plate and other metal materials are to our mineral resources of some series of processing. With the development of the metal industry, the current metal materials from the extraction of raw materials to the use of processing, and then to elimination, will not cause a waste of resources to the social environment, and damage to the ecological environment. So the biggest advantage of this aluminum alloy furniture is green environmental protection, and can be reused, high utilization rate of resource products, there will be no general furniture formaldehyde exceed the standard problem.
2.

Waterproof and fire prevention
Compared with panel furniture and solid wood furniture, aluminum alloy furniture has the characteristics of fire prevention and moisture proof. So the second advantage of aluminum furniture is not only can withstand the test of fire, reduce the loss.
3. Strong and durable
Diamonds are grade 10, and so is aluminum alloy. Aluminum alloy is originally used in the curtain wall series of doors and Windows, in strength, hardness, thickness, density and waterproof and moisture-proof. Then turn to make furniture products, regardless of performance and service life have been repeatedly tested, strong durability.
4. Moisture proof and moth proof
All-aluminum household cabinet and door materials are made of aluminum alloy, the surface of the deep oxidation, spraying and other treatment after hard, not afraid of any insect ant.