Aluminium prices are expected to hit $3,000 by the end of next year
Views:0 Author:Site Editor Publish Time: 2021-05-31 Origin:Site
Analysts said Chinese production could take a hit and global demand could rise. Although prices have retreated from the three-year highs they witnessed earlier this month, they are expected to rebound this year as Chinese production growth is expected to be lower than initially estimated and demand in other parts of the world is likely to increase. Last month, Fitch Solutions, the US rating agency, said it was raising its forecast for aluminium prices this year from $1,850 to $2,050 a tonne because of the market's current strain on supply concerns amid a strong recovery in demand for manufactured goods.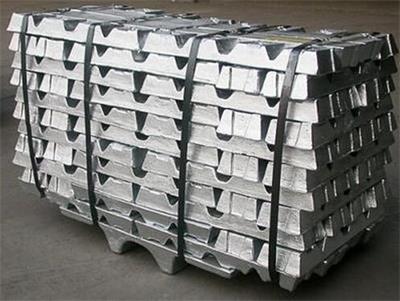 ING, the Dutch multinational financial services company, said global demand would remain strong, leading to a widening supply gap. Aluminium futures on the London Metal Exchange closed at $2,434 a tonne over the weekend, having fallen below $2,450 after hitting a three-year high of $2,535 earlier this month.
On Monday, the metal was quoted at $2,961 on the Shanghai exchange, down from $3,117 on May 10. In short supply The price surge came after China's aluminium imports rose 36 per cent in April.The website Trading Economics expects aluminium prices to rise to $3,000 by the end of next year and traders expect a shortage of 480,000 tonnes in the market, rising to 1.08 million tonnes in 2023.
ING, the Dutch multinational financial services company, expects the global aluminium market to continue to tighten and move into deficit until 2025. In its first-quarter results, Alcoa said 2021 would be a strong year for aluminum, based on continued economic recovery and increased demand for the metal. Wenyu Yao, senior commodities strategist at ING, wrote in her analysis that efforts to reduce carbon emissions would have a double impact on aluminium. While supply growth in China will be curbed, global demand for non-ferrous metals will increase given sectors involved in the energy transition, such as transportation and renewable energy.
Moving to a green economy:
FitchSolutions agreed, saying aluminum prices will remain high in the coming years as demand is supported by an accelerated shift to a green economy. According to the US rating agency, aluminium consumption was 60.51m tonnes last year, while production was 65.13m tonnes.This year, demand is expected to rise to 62.36 million tons and production to 67.6 million tons. Aluminum production was 65.29 million tons last year and 63.65 million tons in 2019, according to the International Aluminium Association.Of that, China contributed 37.33 million tons (35.79 million tons) last year. In the first four months of this year, global aluminium production was 22.21m tonnes, compared with 21.34m tonnes in the same period last year.
China's production:
China's production, which hit a record 37.1m tonnes last year, is expected to grow by 2 per cent this year, with another 3m tonnes to be added in the future, according to FitchSolutions.China has set a cap of 45m tonnes for aluminium production. In the first three months of this year, China's primary aluminium production rose an average of 6.3 per cent year on year. China's production capacity reached 42 million tons last year, according to ING's Mr. Yao.But with a capacity cap of 45m tonnes, China will have to find secondary supplies of metals, mainly from scrap, creating a big uncertainty. Secondary supply must grow at a compound annual rate of 5.8 per cent, higher than primary aluminium supply. The ING analyst said he expected Chinese production to grow 5 per cent, down from Z's initial forecast of 7 per cent this year.
Other problems:
Other issues, such as energy emissions caps in Chinese regions such as Inner Mongolia and stagnating Chinese primary aluminium production, could disrupt production, Mr Yao said.In Inner Mongolia, both energy intensity and total energy consumption per unit of GDP are controlled. The relocation of smelters to Yunnan province to take advantage of cleaner and competitive hydropower has also caused problems, analysts said, with smelters being required to cut peak consumption by 10 percent due to power shortages during the dry season. Demand in China, on the other hand, is expected to remain strong, especially after increased production of electric vehicles and increased use of aluminum for automobiles.
Growing imports:
That is one reason why Chinese imports have been high this year.This has led China to compete with other countries for supplies.That, Mr. Yao said, is likely to keep prices at a higher level.
FitchSolution expects aluminium prices to remain supported in the short term due to strong demand amid supply concerns, which could ease later this year. However, easing restrictions on scrap imports from China could help improve supply and help improve global inventories, such is the upside risk for metals.